À quoi peut-on jouer avec le Xbox Game Pass, ce Netflix du jeu vidéo par Microsoft ?
Nous connaissons désormais la liste des jeux Xbox One et Xbox 360 inscrits dans le cadre de l'abonnement Xbox Game Pass.

Mise à jour du 27/07 : Microsoft revoit sa liste pour le mois d'août et ajoute Dead Rising 3, DiRT Rally, LIMBO, Metal Slug XX, Pharaonic, So Many Me et Ultratron.

Le 1er juin prochain, les joueurs Microsoft pourront payer 9,99 € tous les mois afin de profiter du service Xbox Game Pass, un équivalent de Netflix permettant de jouer à une liste évolutifs de jeux Xbox One et Xbox 360 sans limite, hormis celle imposée par la taille du disque dur (puisque ce n'est pas du streaming comme un Nvidia Games).

Avec ce genre de programme, ce qui compte, avant tout, c'est le catalogue en lui-même. Dans le cas du Xbox Game Pass, il se compose d'une centaine de titres, dont une trentaine sur Xbox One. Mais, de fait, à quoi pourra-t-on jouer pour 9,99 € ?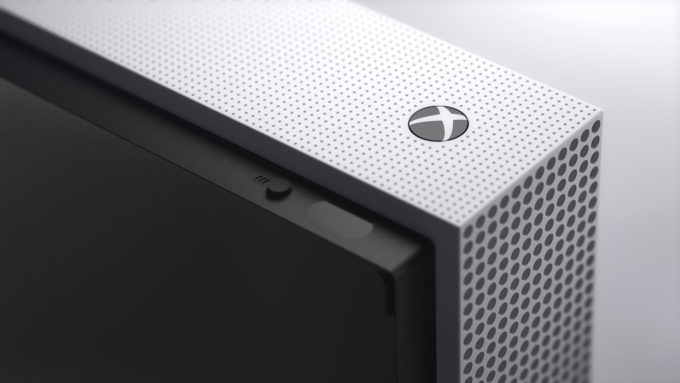 Les jeux Xbox One du Xbox Game Pass :
Blood Bowl

Brothers

D4: Dark Dreams Don't Die

DmC: Devil May Cry – Definitive Edition

The Book of Unwritten Tales 2

Defense Grid 2

Electronic Super Joy

Farming Simulator 16

Gears of War: Ultimate Edition

Halo: Spartan Assault

Halo 5: Guardians

Jumpjet Rex

Knight Squad

KYUB

Layers of Fear

Lumo

Mad Max

Massive chalice

Max: The Curse Of Brotherhood

Mega Coin Squad

Mega Man Legacy Collection

NBA 2K16

Olli Olli

Payday 2 Crimewave Edition

Resident Evil 0

Roundabout

Saint's row IV Re Elected

Steredenn

Strider

Sunset Overdrive

Super Mega Baseball Extra Innings

Super Time Force

Screamride

Shantae and the Pirate's Curse

Terraria

The Golf Club

The Swapper

WWK216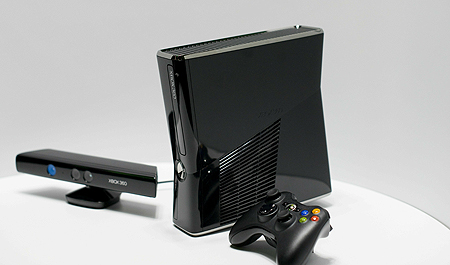 Les jeux Xbox 360 du Xbox Game Pass :
A Kingdom For Keflings

A World Of Keflings

Age of Booty

Banjo-Kazooie

Banjo-Kazooie: Nuts & Bolts

Banjo-Tooie

Bionic Commando Rearmed 2

BioShock

BioShock 2

BioShock Infinite

Borderlands

Bound By Flame

Braid

Capcom Arcade Cabinet

Comix Zone

Castle Storm

Comic Jumper

Dark Void

de Blob 2

Defense Grid

Dig Dug

Double Dragon Neon

Dungeons & Dragons: Chronicles of Mystara

Fable 3

Final Fight: Double Impact

Flock!

Galaga Legions DX

Gears of War

Gears of War 2

Gears of War: Judgement

Gears of War 3

Grid 2

Hexic 2

Iron Brigade

Jet Pac Refuelled

IDARB

Joe Danger 2: The Movie

Joe Danger Special Edition

Joyride Turbo

Kameo

King of Fighters 98

Lego Batman

Metal Slug 3

Monday Night Combat

Ms Spolsion Man

MX vs ATV Reflex

N+

Neo Geo Battle Coliseum

Operation Flashpoint: Dragon Rising

Pac-Man CE DX+

Pac-Man Museum

Perfect Dark Zero

Pumped BMX+

Splosion Man

Stacking

Sacred 3

Sam & Max: Beyond Time and Space

Sam & Max: Save The World

Samurai Showdown 2

Sega Vintage Collection: Kidd & Co

Sega Vintage Collection: Golden Axe

Sega Vintage Collection: Monster World

Sega Vintage Collection: Streets of Rage

Soul Calibur

Soul Calibur 2: HD

Spelunky

Tekken Tag Tournament 2

The Maw

Toy Soldiers

Toy Soldiers: Cold War

Virtua Fighter 5: Final Showdown

Viva Pinata

Viva Pinata: Trouble in Paradise

XCOM: Enemy Within
À noter que le Xbox Game Pass est d'ores et déjà disponible pour les abonnés Xbox Live Gold. Et qu'il y a une offre d'essai gratuite de 14 jours.